Digital Core Technologies is a company that aims to address the "employability" of new grads by providing focused training using real-world case studies. These are guys that work in Silicon Valley and understand what software engineers are missing in their eduction and are looking to fill those gaps to graduates can truly hit the ground running.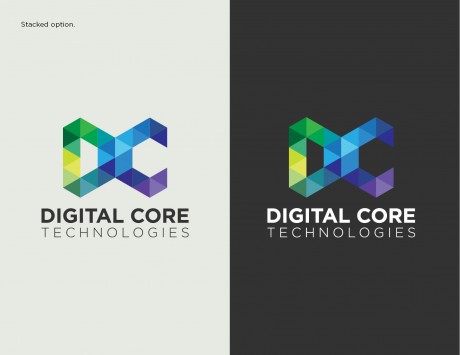 The design brief said to somehow use the initials DC. I drew the letters and played with them in Illustrator until I started to focus on the intersection of the D and the C. This formed the "core" and was a good starting point to flesh out the design.
Once I solidified the interconnected letters, I used Gotham in bold and light to focus on the "Digital Core" part of the name and to give the overall design a greater sense of balance.